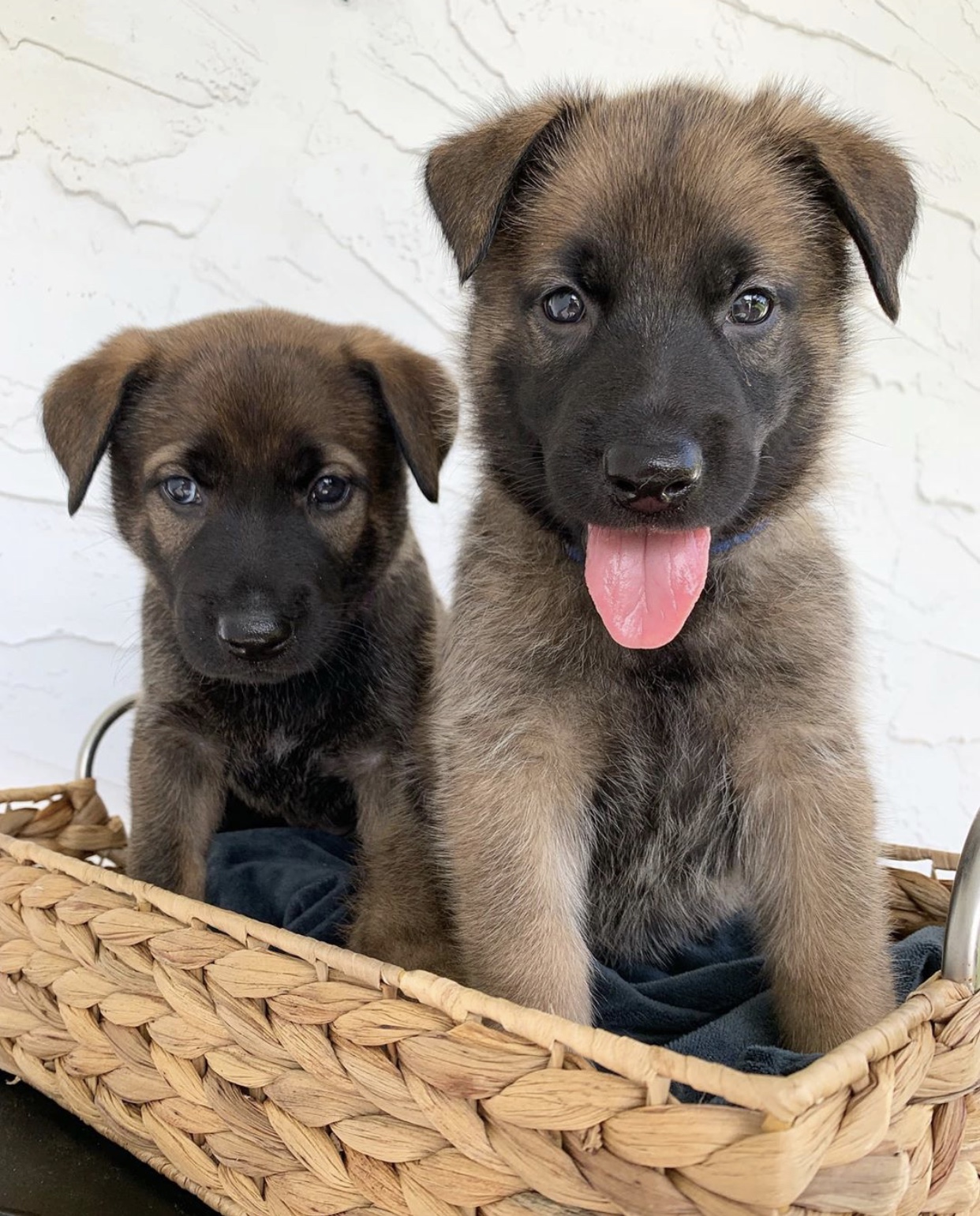 Included With Purchase of a Puppy
Modern Icon Puppy Collar, Fortress K9 Multi-Purpose Lead, Health Certificate, Crate*, and Chew Toy



*Some shipping options may not include a crate.



We ship nation wide in the US and can assist you with shipping outside the United States. We have a puppy transporter that will deliver your puppy to an airport near you or to your home for a direct hand to hand delivery. Prices vary on location, fuel prices and current airline ticket prices. Contact me for details. *Due to transport needs, crates are not included with puppies being transported via air in cab. Any dogs shipped as cargo will have crates, but we generally try to avoid this type of transport.
Selection order for each litter occurs in the following sequence: 1. Fortress K9 selects dogs for future breeding and training. 2. Any dogs being purchased for Advanced training (Full Obedience and Protection Training) 3. Fully paid Advanced puppies 4. Fully paid Basic puppies 5. Deposit reserved Advanced puppies 6. Deposit reserved Basic puppies. This order is based off past experiences and ensuring that each puppy is placed in their new homes.
8-10 Weeks Old
Early Neurological Stimulation Training (ENS): Puppies are exposed to various sounds, textures and situations to strengthen nerves and reduce negative reactions to unfamiliar situations and environments. The military originated this technique for working dogs and found that dogs handle stress better over their lifetimes and were more resilient to illness. Pups will have exposure to crate training, handling and awkward positions, baths and other basic living situations. You will love our puppies!
$3000 - Deposits are $1000